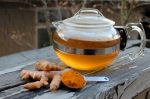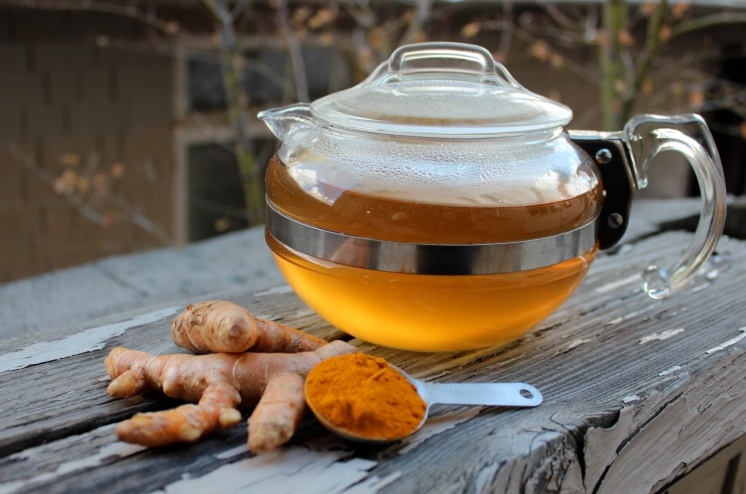 Print Recipe
Golden Tea - Turmeric Tea
Build your health with this traditional turmeric tea, golden tea. Learn the secrets to less bitterness from the turmeric in your turmeric tea.

2

inches

sliced turmeric root

2

inches

sliced ginger root

4

cups

water

1.5

tsp

black pepper

2

tbsp

honey (to taste)
Thin slice two inches of fresh turmeric and ginger.


Add turmeric to 3-4 cups of water.

Bring to boil.

Simmer for 30 minutes to an hour.

Cover and set turmeric tea aside over night, optimally. (Or use.)

Strain out the root and reserve the liquid. (Use the root in another batch of tea.)

Reheat the mixture when you are ready for turmeric tea.

Dilute the turmeric tea infusion to taste. Sweeten with honey.